An original show which receives rave 5 Star reviews and completely sold out seasons 'Allo 'Allo – Le Dinner Show is back with a brand new adventure.
Perfect for your Christmas party or social function, Prime Productions are proud to present new and returning customers (you don't have to have seen the original or the TV show) with Classic comedy with fabulous French cuisine in one delicious show.
Whether you are a couple looking for a memorable "date night", or group of friends or work colleagues looking for the best laughs coupled with amazing food – "Listen very carefully, we shall say this only once."
Pop along to "Cafe Rene" for a night to remember in an all new show as Rene Artois juggles the Gestapo, a daring mission for the Resistance, his secret affairs and wife, Edith.
Join professional actors and comedians: 'The Prime Suspects' as they recreate the nostalgia of the much-loved 1980's British sitcom 'Allo 'Allo while diners enjoy a delectable three course authentic French set dinner.
---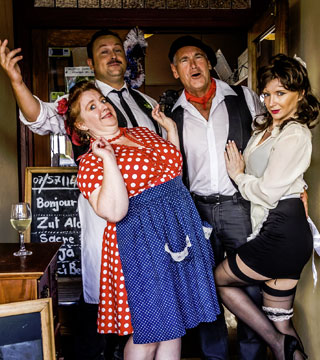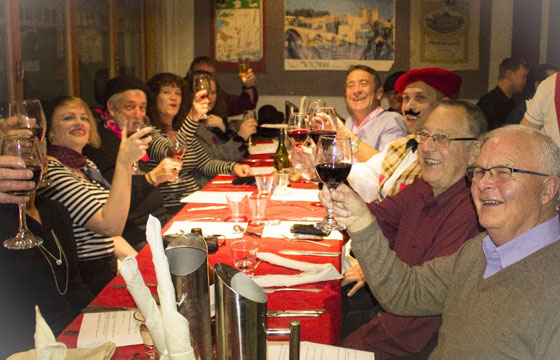 ---
"Listen very carefully, I shall say this only once"
You'll feel part of the action in this comedy dinner theatre show as if you were on set in the famous Café René. But be on the lookout for Herr Flick of the Gestapo or "you will be shot!"
---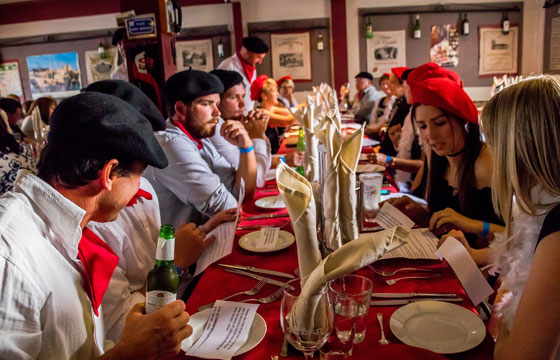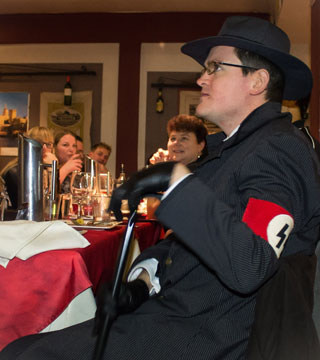 ---
"Good Moaning!"
This is an original night of fun, laughter and fine dining. Groups, businesses and guests celebrating special occasions can be included in the show. Be sure to mention the celebration when booking. This hilarious comedy tribute dinner show is not to be missed.
---